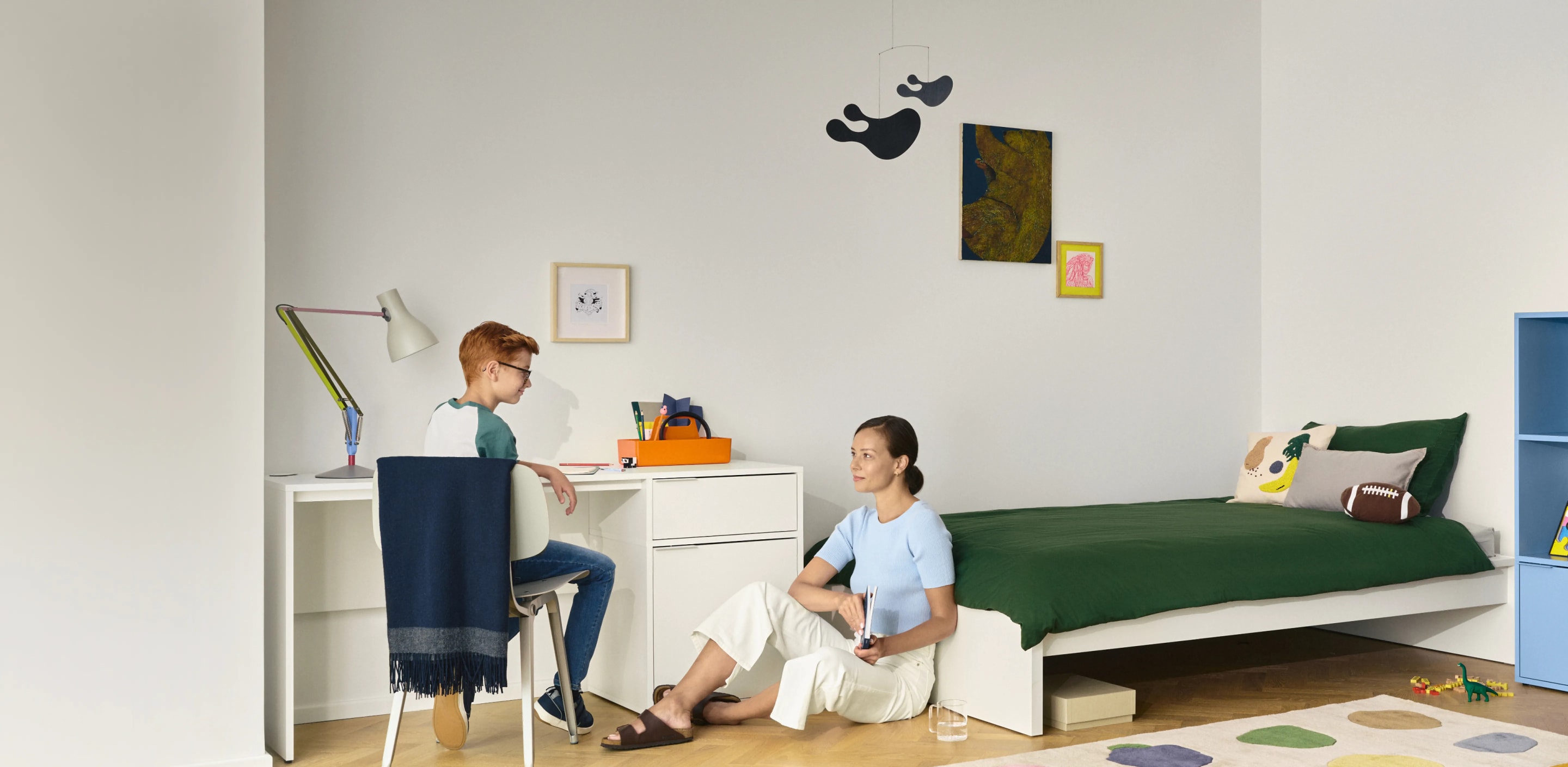 Pièces Tylko
Aménager une chambre d'enfant ? Un jeu d'enfant
Des meubles de chambre d'enfant qui sont à la fois beaux et pratiques
Aménagez la chambre de vos petits avec des meubles parfaitement adaptés, sûrs, stables et stylés, et qui favorisent le rangement.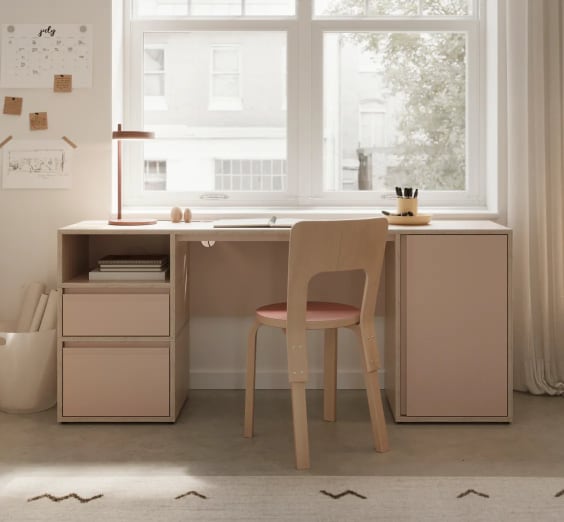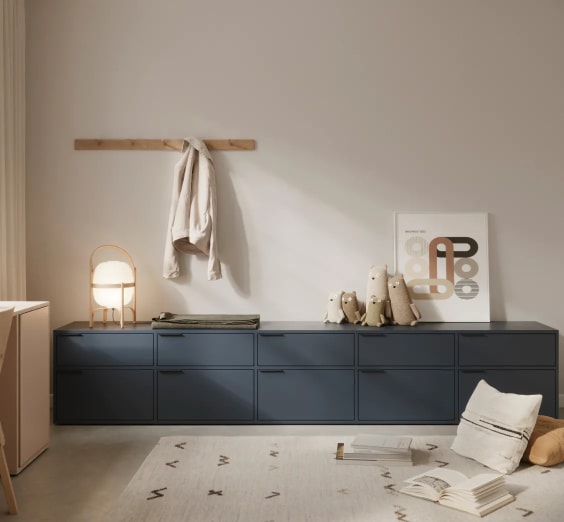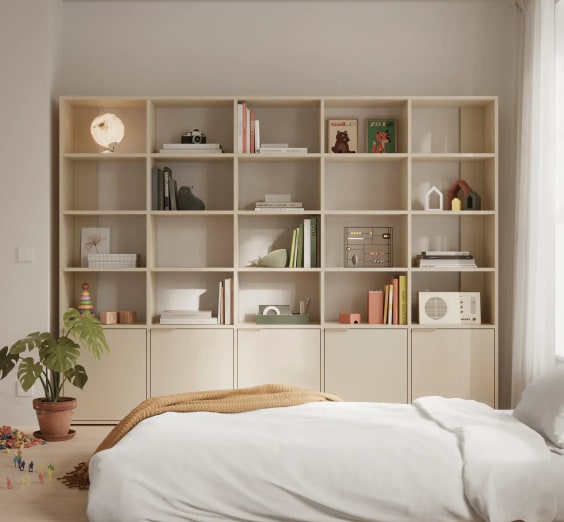 Pièces Tylko
Découvrez l'adaptation parfaite.
Concevez des rangements parfaitement adaptés à votre espace et profitez de l'harmonie créée.
Free delivery to

Other Regions
TYLKO VA TELLEMENT BIEN AVEC VOTRE MAISON
L'avis de nos clients
4,9/5 based on 7850 reviews
Excellent
I am very happy with my wardrobe. Everything looks amazing, easy to assemble, perfect fit and well made. Delivery and installation were flawless. My bedroom has never looked better.
These shelves are exactly what we wanted.
They look fabulous in or bedroom love the design and very good quality and very solid. They were really easy to assemble but you do need two people as they are heavy. I will definitely be recommending Tylko to friends and family and would buy shelves again as we are delighted with the finished product and the service.
Absolutely fabulous!
Great to feel you have some input into the design and that your shelf is a bit different from others. Love the colours, the quality of the build and the way everything was packed and labelled to make building simple. Required a bit of physical input to get the pieces into position but think that it's unlikely to ever fall to bits! Only problem I had (of my own making) was that the unit was large and nearly completely fitted the floor which made getting it difficult to get it upright. Also, because it was large it was also heavy (testament to the quality of the materials) so needed some professional lifting help to get it into place. None of this is a negative reflection on Tylko. I'm now planning the next unit for the bedroom!
the perfect size for my space
This chest of drawers is my fifth Tylko unit. I have an awkwardly shaped bedroom and the customisation of the Tylko units have enabled me to fit to the available space perfectly. I managed to make the unit entirely single handed.
Very well made
Well made flat pack product, took quite a bit of hammering and strength to fit all together, but end product is very sturdy. Good instructions and great felt covered protector board provided for hammering, nice touch. Space is limited for us so I chose a set of drawers that fit under the bed perfectly
Stunning engineered shelving!
We are extremely pleased with our shelves. They not only look fantastic but the build instructions are the most straightforward I have seen. Despite being nervous when six boxes of parts were delivered each part was clearly labelled and the instructions easy to follow. Each part has been engineered to fit perfectly - I don't think built in shelves would be any better. Two people are required to construct the unit but we did manage to build the top half upright due to the lack of floor space. We have already started designing our next unit for the next bedroom remodel....
Voir les avis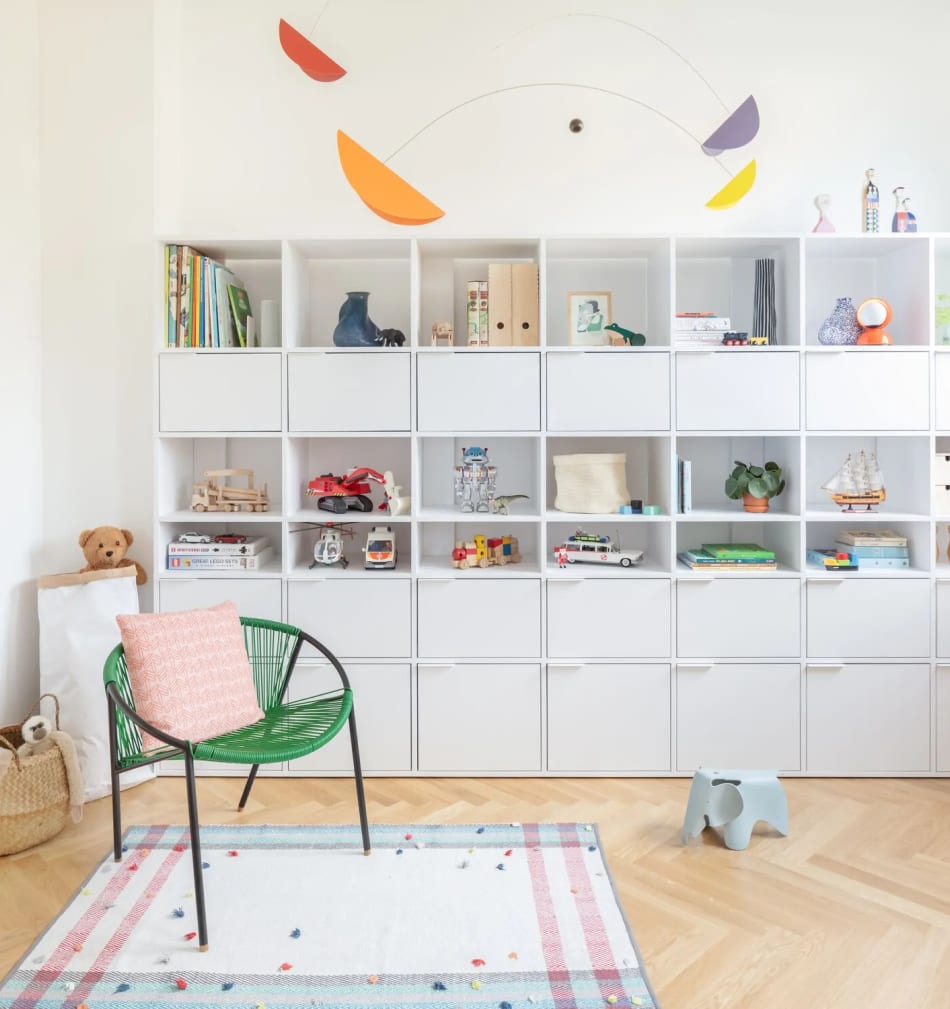 Voir plus de Pièces Tylko
Du mobilier de chambre à coucher conçu pour (et par) les enfants
Des chambres sans intérêt ? C'est fini ! Avec un contrôle créatif total, vous pouvez concevoir un espace cool et cosy pour que les enfants puissent jouer, grandir et s'épanouir. Qu'il s'agisse d'une chambre de bébé tendance, d'une chambre d'enfant ou d'un espace fait pour une adolescente, un adolescent ou n'importe qui d'autre, laissez la personnalité de vos enfants s'exprimer avec des meubles qui leur ressemblent à 100% - et qu'ils peuvent aider à créer en quelques clics ! Avec Tylko, il est facile de créer un espace inspirant avec des meubles pour enfants qui encouragent la créativité, l'organisation et les bonnes habitudes qui permettront à vos enfants de se sentir bien.
Chambres de bébé et salles de jeux parfaitement adaptées
Votre enfant est unique, et son espace devrait l'être aussi. Avec Tylko, il existe une infinité d'options de conception pour s'assurer que la chambre de votre enfant répond à ses besoins (et aux vôtres). Des commodes adaptées aux enfants (avec beaucoup d'espace pour ranger les vêtements, les jouets et autres), aux tables à langer qui sont à la hauteur parfaite pour les parents et qui contiennent les couches, les lingettes et autres à portée de main - il y a une solution de rangement élégante pour chaque espace. Des étagères pour ranger leurs histoires préférées ou des tiroirs solides pour ranger les jouets ? Des tables de chevet ou des coffres à jouets ? En quelques clics dans le configurateur, vous pouvez créer des meubles flexibles qui répondent à vos besoins.
Des meubles qui favorisent la créativité
Les meubles Tylko allient plaisir et fonction. Non seulement il est facile de cliquer et de personnaliser chaque meuble dont vous avez besoin, mais vous pouvez laisser votre enfant explorer sa créativité en participant avec vous à la conception d'étagères, rangements pour jouets, dressings, commodes, tables de chevet et bien d'autres choses encore ! Avec une gamme de couleurs amusantes et modernes comme le Rose, le Jaune et les couleurs mixtes (ainsi que les classiques comme le Blanc, le Noir et le Gris), ils deviennent partie intégrante de la conception de leur propre chambre pour un sentiment d'autonomie qui aide à renforcer l'estime de soi. Et, grâce à la flexibilité des dimensions, vous pouvez concevoir ensemble des meubles à la taille de l'enfant pour l'aider à se sentir encore plus à l'aise dans son espace en interagissant avec des meubles conçus spécialement pour lui et ses besoins.
Meubles tendance pour adolescents
Vous pensez que les meubles Tylko sont réservés aux petits enfants ? Détrompez-vous ! Avec des dimensions flexibles que vous décidez, des designs infinis, des couleurs cool et contemporaines et bien plus encore, les adolescents peuvent eux aussi créer la chambre de leurs rêves. Les chambres d'adolescents branchées sont faciles à créer : des placards personnalisés, des tables de chevet pour ranger les chargeurs de téléphone et les magazines préférés, des bureaux parfaits pour étudier et ranger les fournitures, et des étagères murales personnalisées pour exposer leurs photos préférées, leurs souvenirs, leurs trophées et bien d'autres choses encore sont tous très faciles à concevoir. De plus, grâce à des options intelligentes telles que la gestion des câbles, il est très facile de garder leurs chambres notoirement désordonnées bien rangées. Si vous êtes à la recherche d'idées pour la chambre de votre adolescent, ne cherchez pas plus loin.
Des meubles intelligents et sans dangers pour les enfants
Qu'il s'agisse de tiroirs pour ranger les vêtements de bébé, d'étagères pour les livres de votre petit lecteur en herbe, d'un dressing sur mesure avec penderie, ou d'étagères murales avec tiroirs ou portes pour organiser les jouets et ranger le désordre, Tylko a la solution qu'il vous faut. Que ce soit pour les chambres de garçons, de filles, d'adolescents, tout le monde bénéficie de meubles conçus sur mesure qui s'adaptent parfaitement à ses besoins. Et grâce à nos matériaux de construction 100% naturels et non toxiques, vous pouvez y aller les yeux fermés. Sûr, solide et garanti sans affaissement, balancement, craquement ou fissure, chaque meuble pour enfants de Tylko est conçu pour durer toute une vie - et résister à tout ce que la vie (ou vos enfants) peut lui faire subir.